Description
Details
Lutron PM-1053 Air Quality Monitor 3in1 | PM2.5
"Air quality monitor (PM2.5, %RH, Temp.)"
Air Quality Monitor, real-time detect the concentration of pollute. Supports PM2.5 measurement | Relative humidity | Temperature
Lutron
Suitable for measuring or recording PM2.5, pollution in the petrochemical industry, pollution in steel plants, power plants, restaurants, cigarette smoke, waste incineration plants, or from vehicles, etc. Designed for use in buildings or homes.
Function
PM2.5 time weighted average reading.
Data hold, Record (Max, Min)
Health index (0-9) detection and alarm
RS232/USB PC computer interface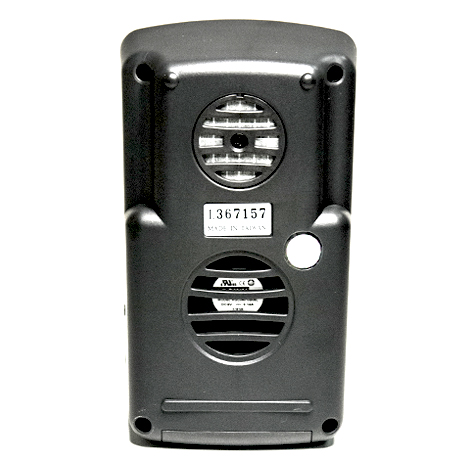 ▲ PM-1053 Rear side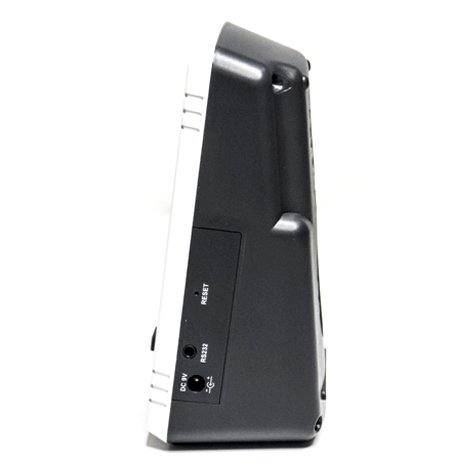 ▲ Connector port
SPECIFICATION
Measurement
Range
Resolution
Accuracy
PM2.5
0 to 250 μg/m³
1 μg/m³
± (10% reading ± 20μg/m³)
Humidity
5 to 95% RH
0.1% RH
± 3% RH
Temperature
0.0 to 50.0ºC
0.1ºC
± 0.8ºC
Circuit
Custom single-chip microprocessor LSI circuit
Sampling Time
1 second
Power requirement
Battery AA x 6
Dimensions/ Weight
164 x 93 x 72 mm/ 362 g
Air pollutant concentrations equivalent to the air quality index
Notification Messages
AQI
PM2.5 (KKU / cum)
Average 24 hours continuously
Best air quality, suitable for outdoor activities, travel.
0 to 25
0 to 25
Good air quality, can be outdoor activated and normally traveled
26 to 50
26 to 37
The general public: can do outdoor activities as usual
People who need special health care: If there are basic symptoms such as coughing, difficulty breathing, eye irritation, should reduce the duration of outdoor activities
51 to 100
38 to 50
The general public: should monitor health If there are basic symptoms such as coughing, difficulty breathing, eye irritation, should reduce the duration of outdoor activities. If necessary, use self-protection equipment.
People who need special health care: should reduce the duration of outdoor activities or use self-protection equipment if necessary. You need to consult a doctor if you feel symptoms such as coughing, dyspnea, eye inflammation, chest tightness, headache, irregular heartbeat, nausea, fatigue.
101 to 200
51 to 90
Everyone should be prevented from outdoor, the air pollution area, used the mask or self-protection equipment if you must be in that area. You need to consult a doctor if you feel usually sick.
More than 200
Higher 91
** PM2.5 average 24 hours continuously: micrograms per cubic meter or mg / m3 or & micro; g./m3 ** (reference from http://air4thai.pcd.go.th)
Spec
Spec
| | |
| --- | --- |
| SKU | PM-1053 |
| Dimension | 164 x 93 x 72 mm |
| Weight | 362.0000 |
| Manufacturer | Lutron |
| Measurement Range | PM2.5: 0 to 250 μg/m³ Humidity: 5 to 95 %RH Temperature: 0.0 to 50.0 ºC |
| Other Function | ■ PM2.5 time weighted average reading. ■ Data hold, Record (Max, Min) ■ Health index (0-9) detection and alarm ■ RS232/USB PC computer interface |
| Sensor Output Interface | RS232/ USB interface |
| Power Supply | Battery AA x 6/ DC 9V adapter (Optional) |
| Resolution | PM2.5: 1 μg/m³ Humidity: 0.1% RH Temperature: 0.1ºC |
| Water resistance | No |
| Data logger | No |
| Accuracy | PM2.5: ±(10% reading ± 20μg/m³) Humidity: ±3 %RH at <70 %RH Temperature: ±0.8 ºC |
Video
Video
Article
Article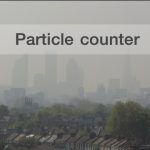 PM2.5 counter and Particle counter
PM2.5 counter and Particle counter ในหลายปีมานี้ เรามักได้ยินคำว่า PM2.5 บ่อย ๆ เมื่อก่อนเราอาจจะยังไม่คุ้นกับคำนี้นัก ลูกค้าและคนทัวไปมีความสนใจเพิ่มขึ้นอย่างต่อเนื่อง และมีการสอบถามกับทางบ.เลกะ มากขึ้น ในหลายปีมานี้ เรามักได้ยินคำว่า PM2.5 บ่อย ๆ เมื่อก่อนเราอาจจะยังไม่คุ้นกับคำนี้นัก ลูกค้าและคนทัวไปมีความสนใจเพิ่มขึ้นอย่างต่อเนื่อง และมีการสอบถามกับทางบ.เลกะ มากขึ้น
Accessories
Accessories
Accessories (included)
Instruction manual
AC to DC 9V power adapter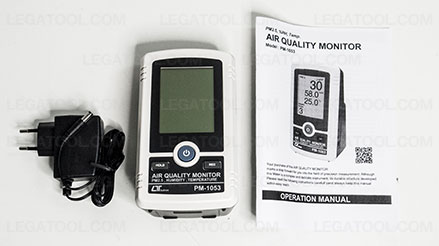 Accessories (Optional)
USB-01 : USB cable
UPCB-02 : RS232 cable
SW-U801-WIN, SW-E802 : Data Acquisition software
RSW-923, IOW-924 : RS232 to WiFi CONVERTER
AF-01 : Replacment air filter,
Reviews
You may also be interested in the following product(s)