Videoscopes | Borescope
Videoborescopes are equipments used to see details that consisting of a tube and lens mounted at the end of the tube, used to monitor hard-to-reach areas. Suitable for aircraft engine inspections, gas turbine engines, steam turbines, diesel engines to find defects, broken parts, corrosion or deterioration.
The user can change the display position of the image by using the joystick to control, The video is streamed through the internal cable and displayed on the screen. In addition, the camera can also snapshot and record video to retrieve information back.
Comparative example resolution of Videoscopes all series
▲ Real-time preview Mitcorp F-Series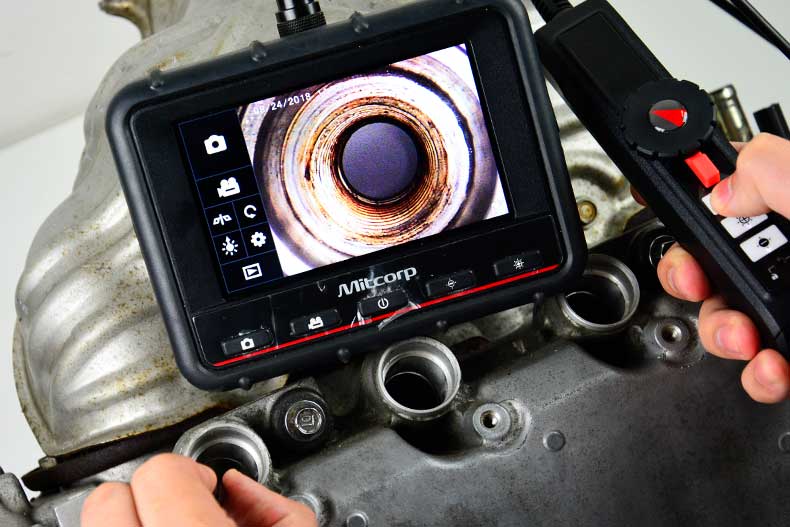 ▲ Real-time preview Mitcorp X-Series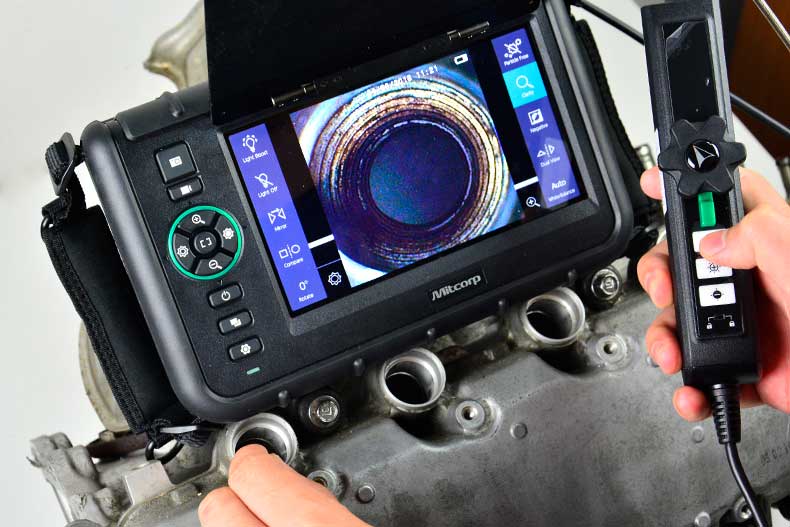 ▲ Real-time preview Mitcorp MX-Series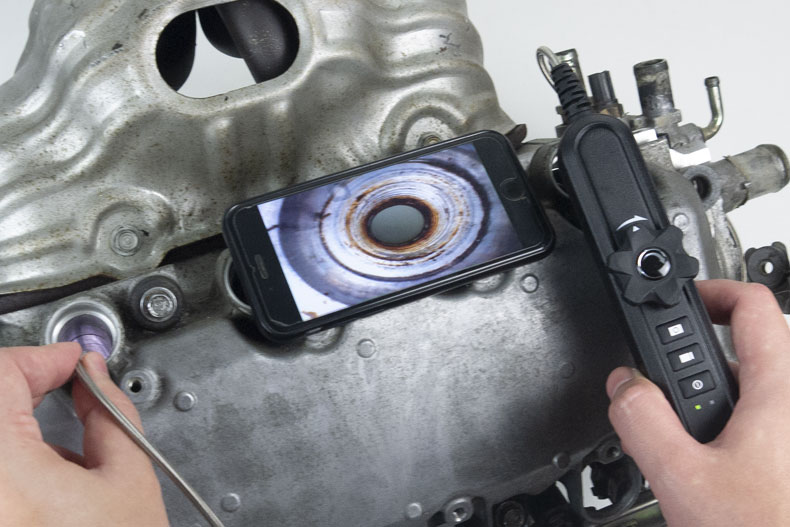 ▲ Real-time preview Mitcorp W-Series
All Series Videoscope