How to order and process for online payment
Choosing & shopping
Choose the product you wish to purchase and click "Add to cart"
---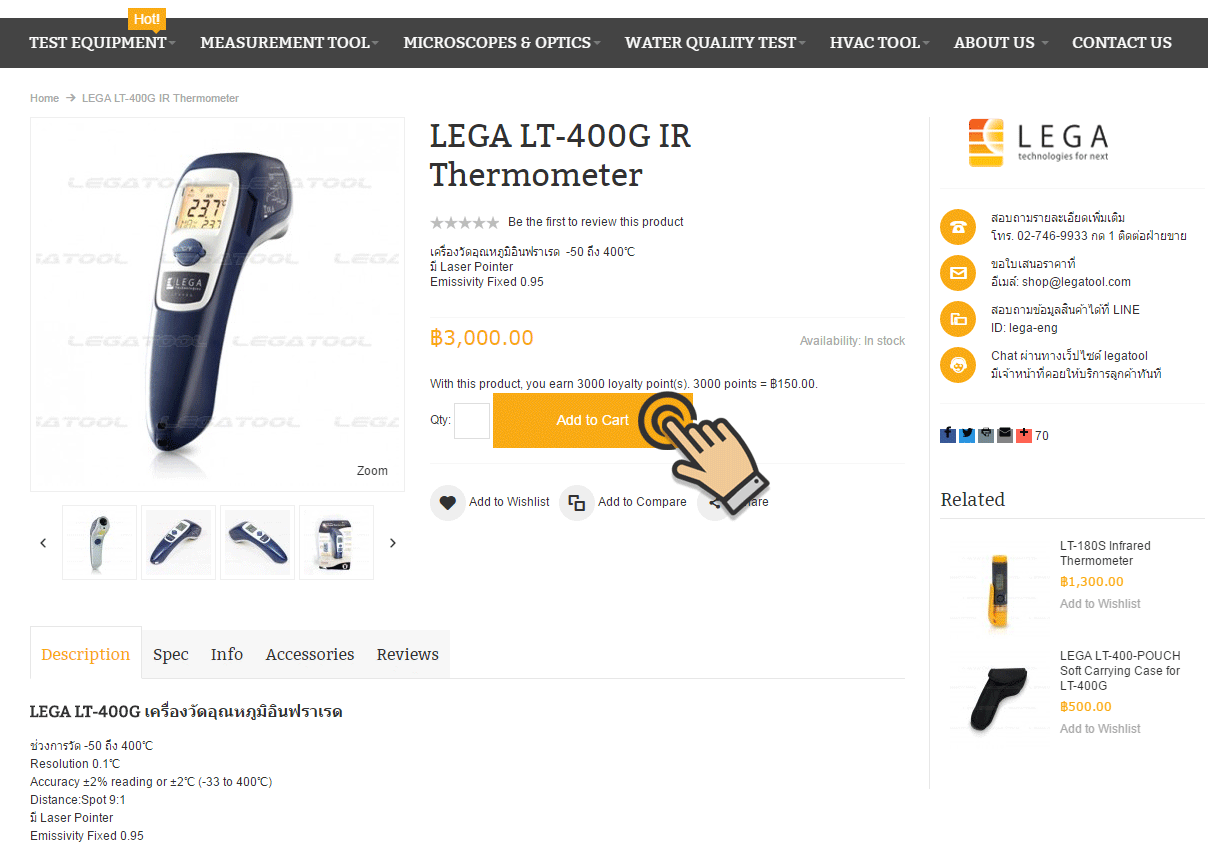 Continue shopping & checkout
If you wish to purchase other items, click "Continue Shopping" If you wish to make a payment, click "View cart & check out" for the payment process.
---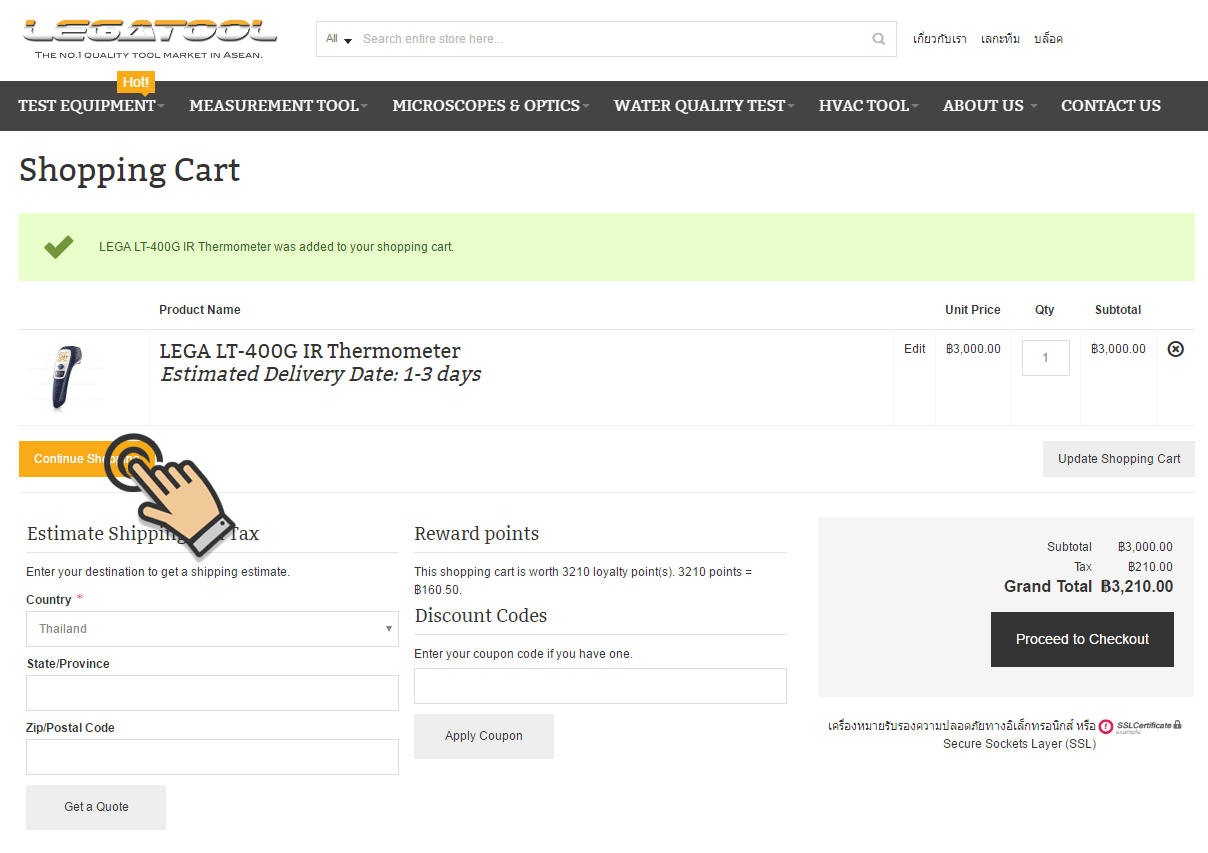 If you wish to process for check out, click "process checkout for the payment process.
Step 1 Easy step for registering to earn POINTS!
If you wish to register for memebership, please click "Register" for benefits, earn points and records your data for next purchase.
If you click "Checkout as Guset", you will be passed to payment process. Warning! Points can not be earned.
Click "Continue" for next.
---
Step 2 Billing information & Step 3 Shipping information
Fill in Billing Information (First name, last name, Company name, address, email, ....), complete all *.
After completer all information choose, "Ship to this address" or "Ship to different address" (fill in shipping address) and click "Checkout"
---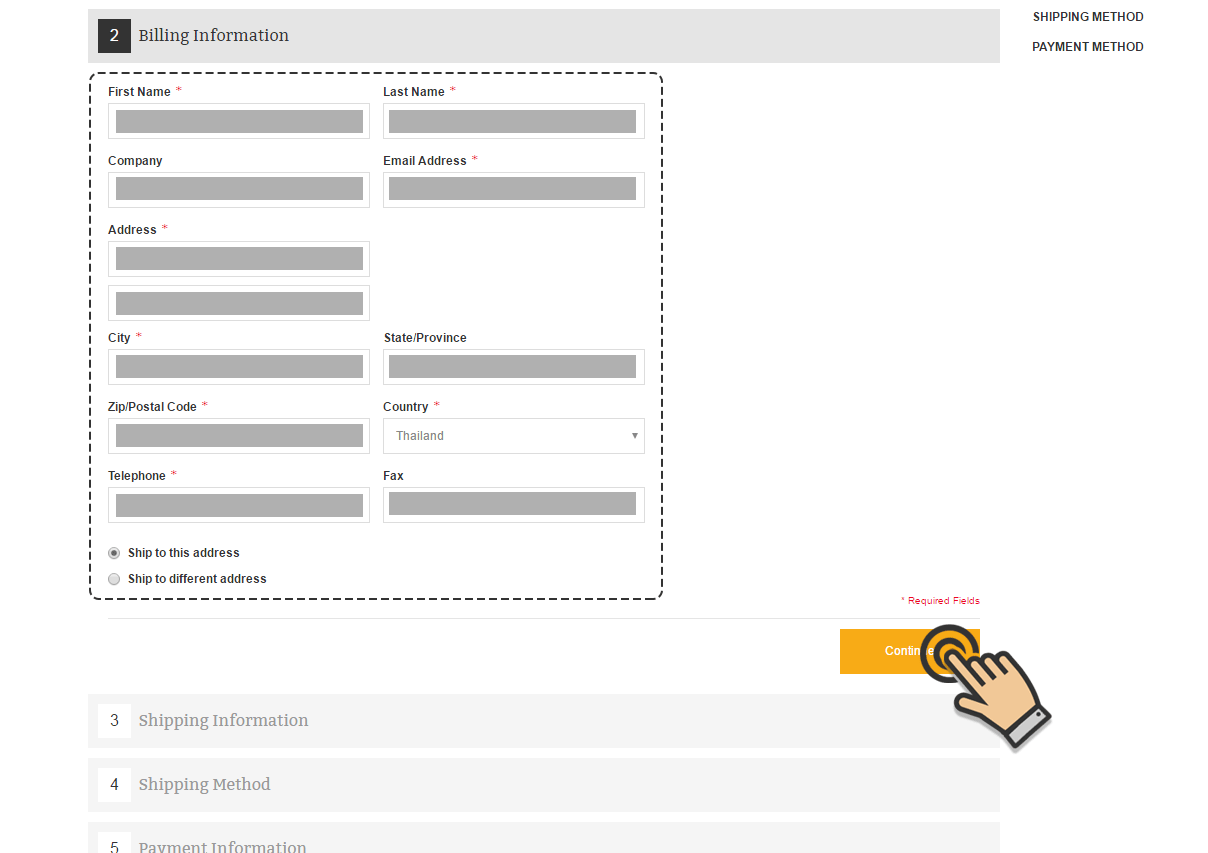 Step 4 Shipping Method
Choose the shipping method "EMS" or Messenger". The delivery cost might be applied, according to total amount purchase.
---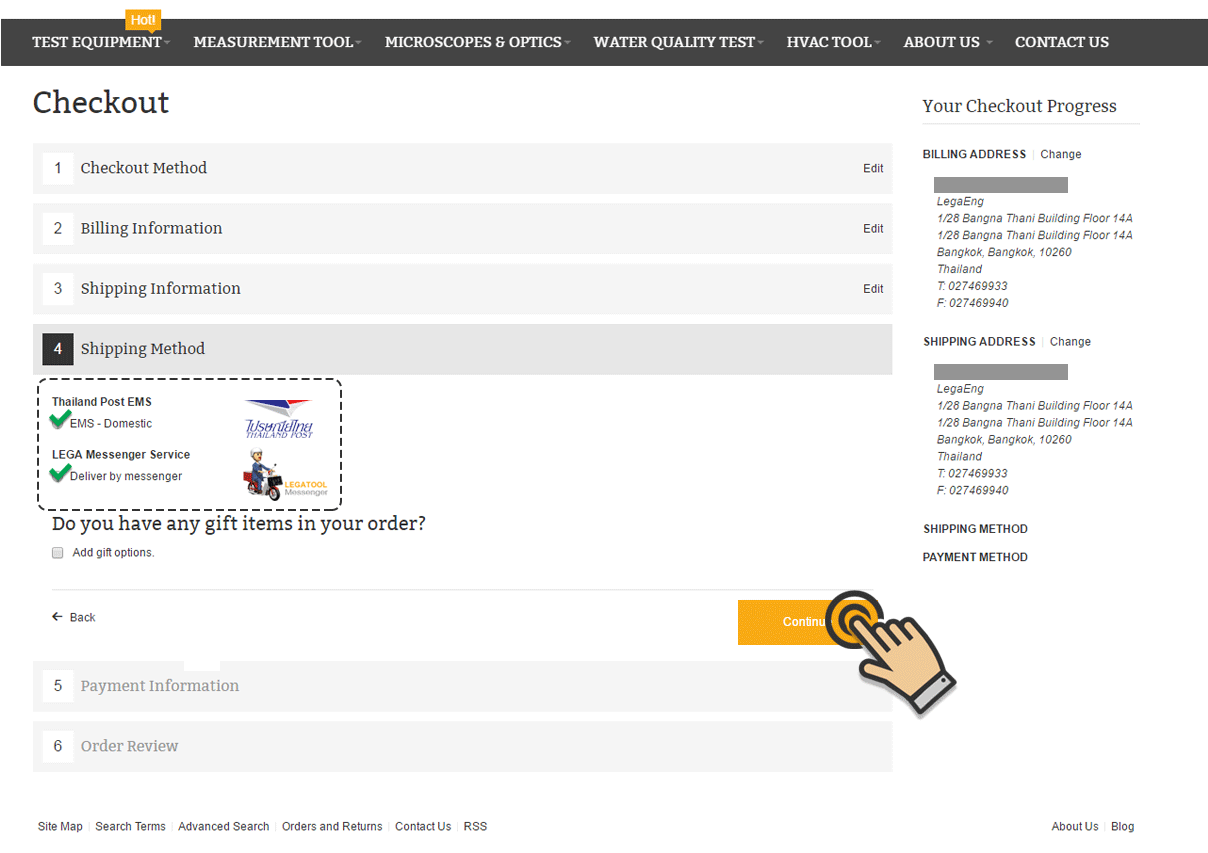 Step 5 Payment information
Choose the payment method. We do accept PAYSBUY, PAYPAL and direct bank transfer then process for "checkout"
---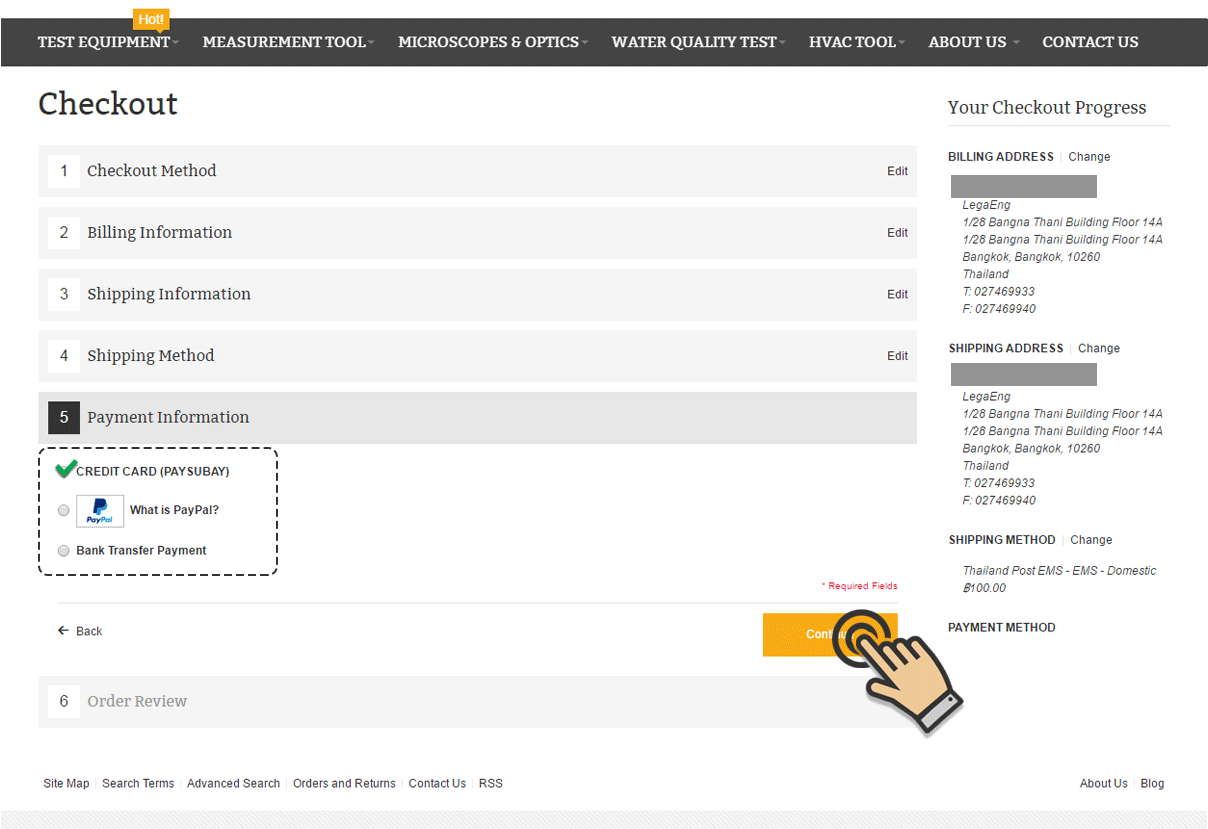 Step 6 Overview
Check all information and click "Place an order" to finish the purchase process.
---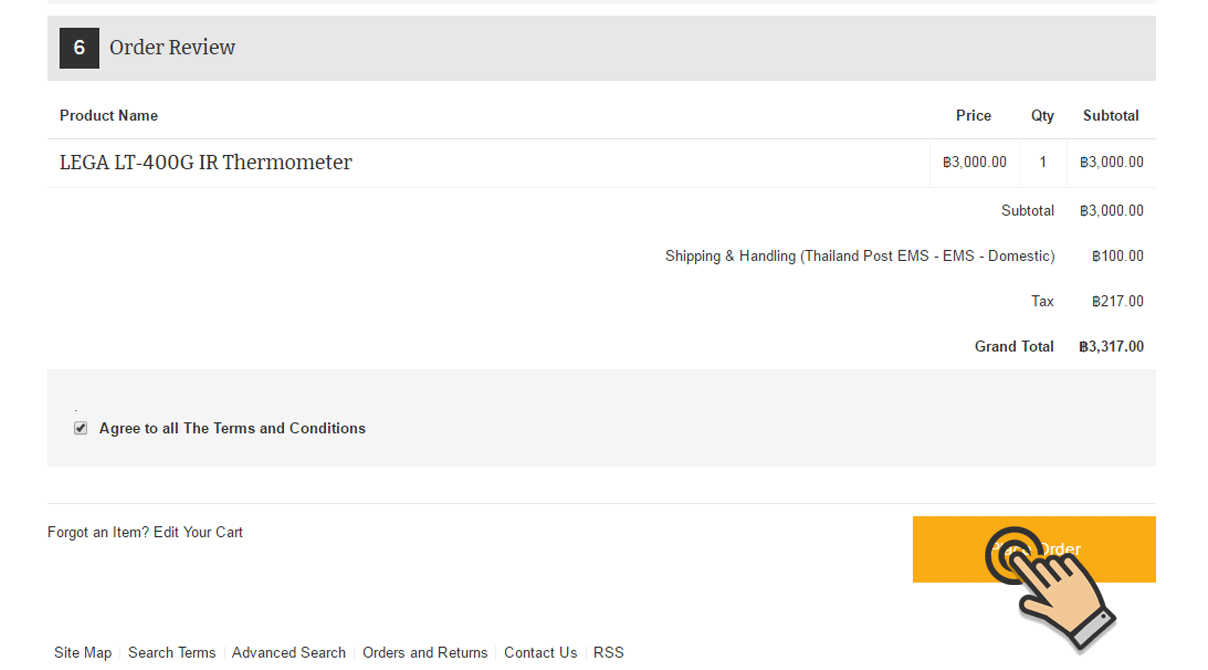 ---
Payment Method
Method#1 Omise
Omise payment screen supports 3 languages (Thai, English and Japanese) and accept 3 methods for the payments.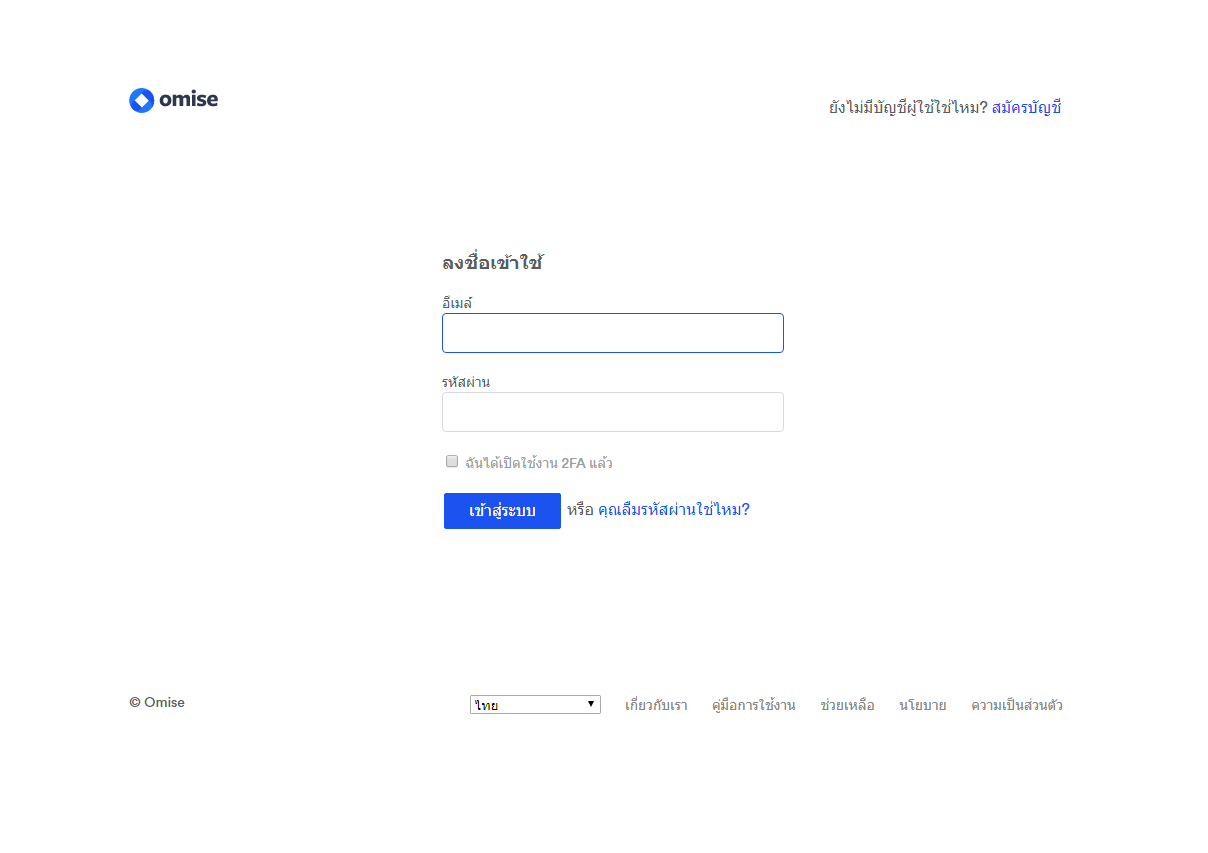 Method#2 Payment via Paypal
The system will redirect you to paypal window, log in to your Paypal account (email and password) to process for the payment.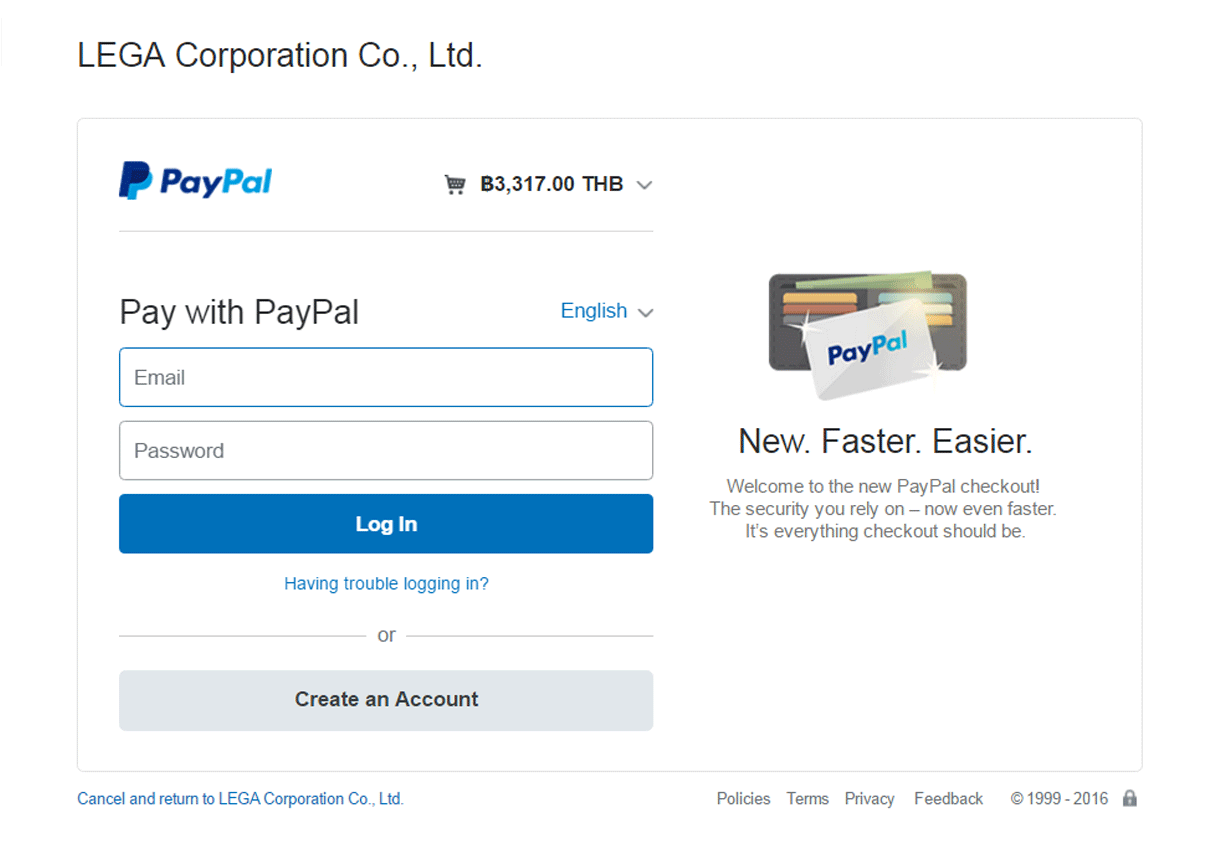 Method#3 Direct Transfer
Payment via Direct bank transfer You can make a fund transfer direct to "LEGA Corporation" bank account and fax pay-in slip to 0-2 7469940 or email to support@legatool.com or click "confirm payment" from our website and fill in details. After we confirm the fund in our account, we will process for the delivery process.
Account Name: LEGA Corporation Co., Ltd.
Bangkok Bank, Branch Si Yeak Bangna Account no: 240-0-92499-5
Siam Commercial Bank, Branch Central Plaza Bangna Account no: 407-365939-5