Chlorine Meters
Everyone is well known. Chlorine is an ingredient found in water, such as drinking water, chlorinated water or tap water we are familiar with. Can be identified as Total Chlorine, Free Chlorine, which has the following meaning
⋙ Total Chlorine is found in water which contains free chlorine+Combined Chlorine (Combined Chlorine is formed when free chlorine reacts with other substances. In the water)
⋙ Free Chlorine is the most effective as antiseptic. Chlorine free is disinfectant. Primary Methods of Chlorination Measurement Is essential
⋙ Combined Chlorine Occurs when free chlorine reacts with other substances in the water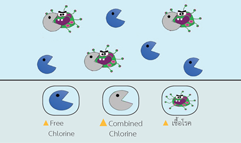 When free chlorine is added to the water, free chlorine is disinfected. Free chlorine disinfection is converted to Combined Chlorine and when the Free chlorine + Combined Chlorine is equal to Total chlorine
Benefits of chlorine Chlorine is useful for killing bacteria. And microorganisms in drinking water and swimming pool water. Used in paper manufacturing industry, disinfectants, microorganisms, food colors, pesticides, paints, petroleum products, plastics, pharmaceuticals, textile industryIn organic chemistry Use this element to oxidize. And react. Chlorine has the required chemical properties. Organic compounds When replacing hydrogen (for the production of synthetic rubber), it is used in the production of chlorates such as chloroform, carbon tetrachloride and bromine.

Chlorine measurement Articles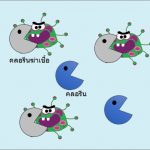 Total chlorine และ Free chlorine คืออะไร?
เมื่อพูดถึงคลอรีน ทุกคนจะรู้จักกันดี ว่าคลอรีนจะเป็นส่วนผสมที่มีอยู่ในน้ำ เช่น น้ำดื่ม สระน้ำ หรือน้ำประปา คลอรีนที่เราคุ้นหูกัน ยังสามารถเเบ่งออกเป็น Total chlorine , Free chlorine ซึ่งมีความหมาย ดังนี้ Total chlorine คือ คลอรีนทั้งหมดที่เจอในน้ำ ซึ่งมี Free chlorine + Combined Chlorine ( Combined Chlorine จะเกิดขึ้นเมื่อฟรีคลอรีนทำปฏิกิริยากับสารอื่นๆ ที่อยู่ในน้ำ)